Kingdom Come: Deliverance DLC Roadmap revealed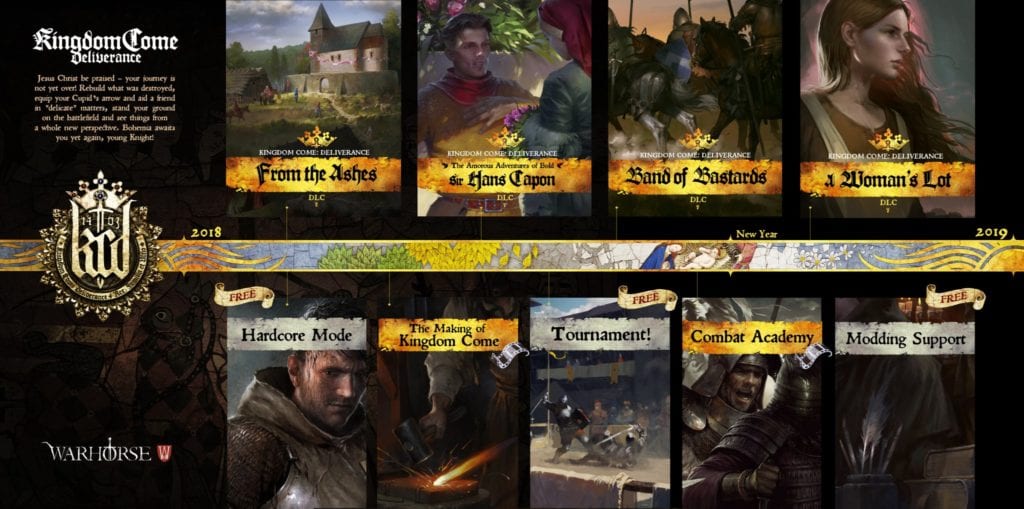 Warhorse is now ready to reveal what's coming up for the medieval RPG Kingdom Come: Deliverance as far as full DLC and free content is concerned.
As well as four slices of story DLC, two or three of which will make it out this year starting with 'From the Ashes'. There's also a free hardcore mode, tournament, and of course modding support with others releasing free for backers.
Story DLC
From the Ashes
The Amorous Adventures of Bold Sir Hans Capon
Band of Bastards
A Woman's Lot  – Free for backers
Extras
Hardcore Mode
The Making of Kingdom Come  – Free for backers
Tournament!
Combat Academy – Free for backers
Modding Support
All of this is outlined in the following image released this morning.